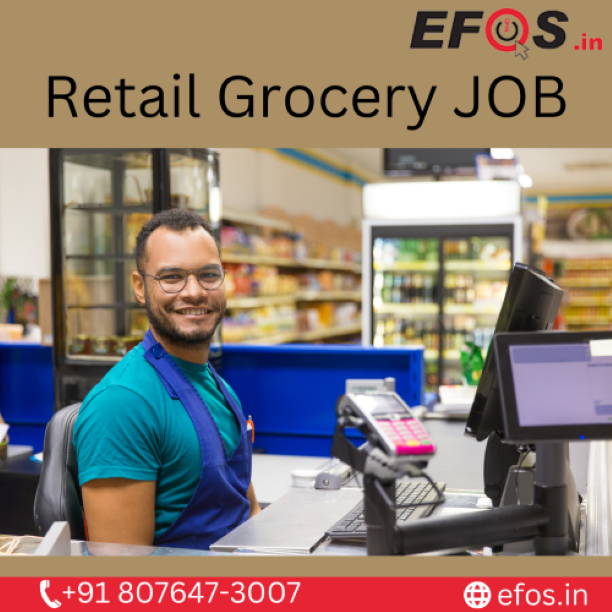 Job Description
Retail Grocery Job in Udham Singh Nagar
*Full Time *
Job Location City – Udham Singh Nagar
Job Location State – Uttarakhand
SALARY – Rs. 9,000 to 12,000 p.m.
*Entry Level Job*
Job Title :
– Retail/Store Associate Job
– Customer Service in Retail Store
Experience Required:
Freshers or Any Experience
Qualification:
10th/12th or Any Graduate
Payroll Type:
Company Payroll with PF/ESI
Yearly Bonus
Store Incentives
Mandatory Requirement:
Aadhar Card
Pan Card
Bank Account
10th/12th/Graduation Marksheets
Experience Certificates
Skills Required: :
• Selling Skills
• Customer Objection handling ability
• Good verbal communication skills
Job Responsibilities: –
Carry out sales calls & generate convertible lead from the Customers.
Close them successfully in the Store towards sale of various products
Try to resolve customer's queries, complaints/ issues if any.
Escalate pending customer issues to the Franchisee & superiors for resolution.
Category: Store Job /Office Job
Salary: Rs. 9,000 to 12,000 p.m.
Incentives:
As per Store Policy
Career:
This is good career starting for any Entry Level job specially after passing 10th/12th class. This have huge career growth opportunity in long run.
EFOS recommendation:
EFOS.in recommend candidates to complete their graduate degree via Online Mode and Also do some specialize certification related to Retail Field. Graduate candidate can complete their MBA degree related to e-commerce, retail or any other similar field for better career growth. We also recommend local candidates to work on their English verbal and writing skills for better future prospective. Keywords – 10TH Pass Job in Udham Singh Nagar, 10th Pass Job in Uttarakhand, 12TH Pass Job in Udham Singh Nagar, 12th Pass Job in Uttarakhand, bharvi ke baad job , retail sector job in Udham Singh Nagar, retail sector job in Uttarakhand, naukri inUdham Singh Nagar, naukri in Uttarakhand
——————————————————————————————————————–
EFOS.in Latest Updates and Applications –
Latest Job Updates – https://efos.in/jobs
All Certificate Courses Available – https://efos.in/certificate
All Higher Education Degree Programs – https://efos.in/education
All International Opportunities – https://efos.in/international
EFOS.in Jobs Latest Updates – https://efos.in/jobs
Apply for Any Degree Program – https://bit.ly/3BUYsPP
Pay After Placement Coding Program – https://accioschool.com
Pay After Placement Supply Chain Management Program – https://bit.ly/3ObRo5H
Download EFOS.in App from Google Play Store – https://play.google.com/store/apps/details?id=com.efos.courses
Join EFOS.in Whatsapp Community – https://chat.whatsapp.com/FwRGjOglUHmAiWGHhWPDoB
Join EFOS.in telegram Channel – https://t.me/efosDOTin
Get admission in Diploma in hotel management and get placed in Leading Hotels and Restaurants before joining the program https://bit.ly/3Wl2URo
http://EFOS.in Helpline Number – 9667991837